S.T.A.L.K.E.R. Universe
Featured Article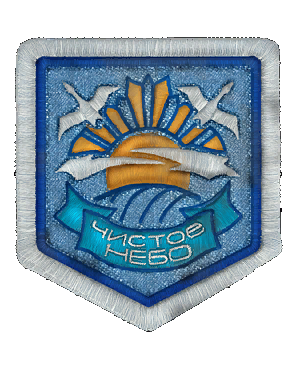 The Clear Sky faction is an independent scientific/military organization focusing on understanding the Zone and is one of the major S.T.A.L.K.E.R.: Clear Sky factions. A few of their members make a token appearance in S.T.A.L.K.E.R.: Call of Pripyat. They are based in the Swamps and are very clandestine about their very existence to other factions within the Zone.
Clear Sky was formed after a split occurred among members of the The Group (Namely Professors Lebedev, Beanpolev and Docent Suslov) that caused the Zone to emerge in the first place after the world's Noosphere was damaged. Clear Sky's goal is to repair the damage to the Noosphere or find some way for it to be contained and quite possibly allow mankind to co-exist with the Zone.
While they study the Zone like the Ecologists and share similar views, Clear Sky and it's members are more than willing to spill blood to defend their interests.
Gaming Affiliates
Happy new year, fellow stalkers. Have a prosperous year 2014.

Here's to hoping something good happens to the still stalled development of S.T.A.L.K.E.R. 2 and if not, well there's Survarium, an upcoming F2P (Yes I know and just try to suspend your current belief that F2P games often end up badly) op…

After GSC Game World was dissolved by Sergei Grigorovich for reasons only the gods would know, the development team of GSC, consisting of more than 200 people, has moved onto greener pastures, the most prominent of whom, chose to continue developing games.

This article right here visits some of the …

Courtesy of Tagaziel.

[1]

[2]

[3]

Some of this stuff was added to Cut content and S.T.A.L.K.E.R. 2 pages.








That's pretty much the gist of it, STALKER 2 is now officially on ice until further notice. Will it ever get thawed out of cryo and get worked on again? Nobody knows.

The bright side? There's Survarium, a game now being developed by the former STALKER developers under Vostok Games, which pretty much…