Snag's PDA
General Characteristics
Type
Weight

0.10 kg

Statistics
Call of Pripyat

Reward:

[Source]
"
The PDA contains a map with a mark by the substation, clearly indicating a stash, along with a couple of erotic photographs. Nothing special.
- Ingame item description.
"
"
I gotta get away from these assholes, the sooner the better! The loot I've stashed behind the substation should last me a while. It's time to move on, I'm sure they're already looking for me. That's alright though, we'll see who gets who in the end!
- Snag's PDA's last entry.
"
This PDA appears only in S.T.A.L.K.E.R.: Call of Pripyat.
Acquiring
Edit
Snag's PDA can be obtained from Snag in Yanov Substation if a player decides to kill him during the mission Theft. Snag can be rescued and after that he will divulge the location of stolen goods. Therefore, this PDA plays a very insignificant role. The PDA can be sold to Owl for a meager 200 RU.
Recording
Edit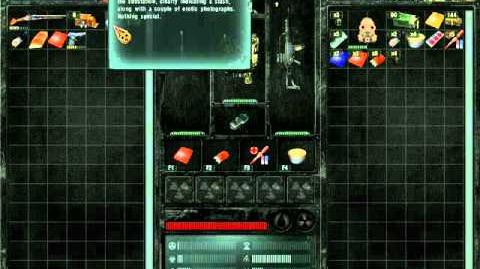 Ad blocker interference detected!
Wikia is a free-to-use site that makes money from advertising. We have a modified experience for viewers using ad blockers

Wikia is not accessible if you've made further modifications. Remove the custom ad blocker rule(s) and the page will load as expected.